One of the biggest challenges that small and medium sized businesses face when it comes to technology opportunities is that they don't know where to look for them, and, without knowing where to look, the cost of finding things becomes time consuming and expensive.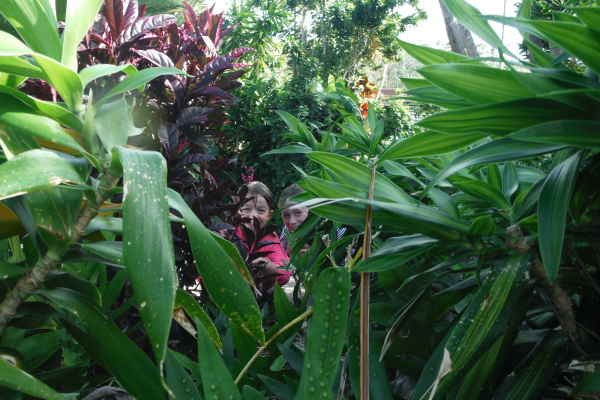 In some ways, it's a bit like playing hide and seek as a kid. The first time you play in a new house or yard you have to look everywhere because you don't know where to look. But if you play the game long enough in the same space you eventually become better at finding people because you know where people tend to hide.
But the ability to find and execute against technology opportunities is not a game, it's a value generating activity that can dramatically improve an organisation's competitive advantage if done well. The real problem for many SMEs is that a lack of knowledge about what to look for and where to look means that it is often done badly, or sometimes not at all.
So what's the number one thing that SMEs can do to improve their likelihood of success?
Research has shown on countless occasions that the intelligence of the collective is almost always greater than the individual's. To use the hide and seek analogy above, we are more likely to find people if there are more of us looking…and we are also more likely to find people if we work with an expert who knows all the best hiding spots.
Within the Digital Champions Club we strongly believe in the value of collective intelligence. That's why all the members openly share the details of the projects they are working on and have completed (since the program's inception 18 months ago more than 80 projects have now been shared within the community). It is also why we bring in noted experts to educate members on the types of opportunities they need to be looking for.*
*This is not a unique model, it's just unique in a digital space. In fact, the Digital Champions Club was based on the success of other programs I've been a part of such as Thought Leaders, The Executive Connection and The CEO Institute.
If you're running a small to medium sized organisation, how are you using collective intelligence to improve the way you identify digital opportunities? If you're not, then I'd suggest it's both costing more and taking more time than it should. Either that or you're missing out all together.
At our most recent Digital Champions Bootcamp in Sydney, our guest speaker was Dr Andrew Pratley, a lecturer at the University of Sydney Business School who came and discussed how SMEs need to think about their data differently. He dispelled some of the myths about big data and got members thinking about their data in terms of the questions it could help their organisation answer (this follows on from previous talks by Chris Paynter on artificial intelligence and machine learning and Dermot Crowley presenting on how to use Microsoft Outlook to work smarter). Click on the video above for a short interview we did with Andrew.
If you're looking to start a digital transformation program for your organisation but having a hard time getting the ball rolling, head over to the Digital Champions Club to see how we can help you through the process.
This blog post has been syndicated to Medium. If you'd like to add comments or ideas, head over to this page.
https://www.digitalchampionsclub.com.au/wp-content/uploads/2018/10/You-cant-find-what-youre-not-looking-for.png
400
1200
Simon
https://www.digitalchampionsclub.com.au/wp-content/uploads/2016/09/The-digital-champion-logo-top-menu-2-80x80.png
Simon
2017-06-28 12:00:55
2018-11-26 11:40:25
You can't find what you're not looking for