When you break it down, there are really just four approaches to take when it comes to dealing with digital, or in fact, any type of change.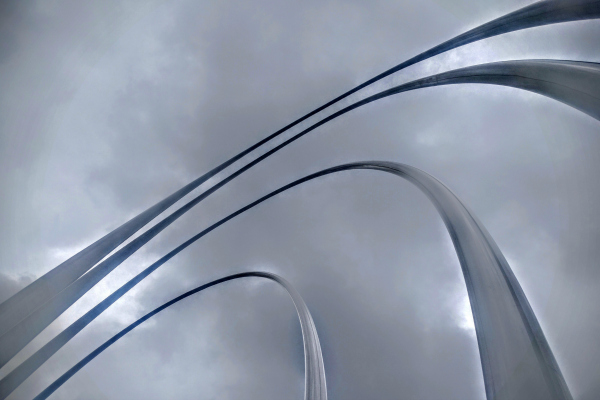 And to determine which of the four approaches to take, you only need to answer two questions:
The first question is "do you currently offer a product or service that is a substitute for, or complementary to, technology?" 
When a new technology is introduced, its success is defined by its ability to do what it does faster, cheaper or better than what was available previously. If what you do is a substitute for new technology then your job will be worth less, but if what you do is complementary then it is generally worth more.
Take Uber for example (overused but at least we all know it). Uber has dramatically reduced the time and effort associated with finding, booking and paying for transportation. For some elements of the transportation/taxi industry, such as drivers, Uber is a complementary service. Research shows that drivers now have a higher utilisation (spend more of their shift actually driving passengers around rather than waiting for fares) and earn more money than before. And not just Uber drivers, taxi drivers are also using the Uber app to improve their earnings.
On the other hand, businesses such as Cabcharge which provide a payment service for taxi and hire car operators has seen their revenue plummet as Uber not only provides a booking service, it provides a payment service as well.
The second question is "Are you a proactive identifier of new technology or generally late to the party?"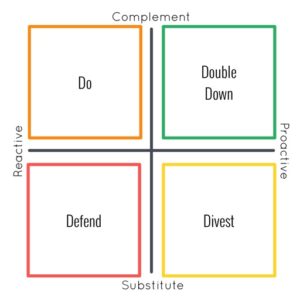 Regardless of whether your offering is a substitute for, or complement to new technology, you have distinctly better options if you can identify emerging technology trends early.
If you're an early identifier and offer a complementary service your best approach is to double down. Continuing with the Uber example there have been a number of individuals who have identified new opportunities that have emerged within the Uber eco-system and done incredibly well as a result. One of these is Joseph Ziyaee who realised he could make more money out of referring people to be Uber drivers than being a driver himself. By helping new drivers qualify and register as an Uber driver he now earns about four times as much as he did when he was driving.
If your an early identifier and offer a substitute product then your best approach is to divest. When Uber launched in NSW in 2012 the value of taxi plates were around $400,000. By the time it was legalised in 2015 they had dropped to $200,000 (with the most recent sales at around $150,000). The early identifiers of Uber, the ones who took the time to investigate it's impact overseas and understand the implications, they divested early and saved themselves significant pain.
So regardless of whether you're on the right side or the wrong side of technology driven change you have fairly good options as long as you are proactive. When you're slow to identify opportunities or don't act on them your options diminish rapidly.
Even if you have a complementary product or service, if you're reactive to technology driven change then your best option is just to keep doing what you've done before.  By luck rather than good management, everything you do should be worth a little bit more than it was before, but the big opportunities are likely to be already gone.
On the other hand, if you have a substitute product or service and are slow to react to change the only real option you have is to defend. The problem with defending is that it diverts energy and resources away from both doing (incurring short term costs) and/or adapting (incurring long term costs). Once again this strategy has been clearly at play in the personal transportation arena. The taxi industry has applied significant resources to try and stop the legalisation of ride sharing services such as Uber. This may have slowed the transition and won some small concessions but the continuing slide in the value of taxi plates suggests the energy invested on defending has had much wasted.
So what's the moral of this story? The only way to ensure you're on the right side of digital driven change is to constantly seek it out and endeavour to understand it. If just one app, built with largely off the shelf components, can destroy billions of dollars of value in just a few years imagine what might happen in your industry/organisation/job next.
If you're looking to start a digital transformation program for your organisation but having a rough time getting the ball rolling, head over to the Digital Champions Club to see how we can guide you through the process.
https://www.digitalchampionsclub.com.au/wp-content/uploads/2018/10/Four-approaches-to-digital-tech.png
400
1024
Simon
https://www.digitalchampionsclub.com.au/wp-content/uploads/2016/09/The-digital-champion-logo-top-menu-2-80x80.png
Simon
2017-05-10 12:00:43
2018-11-26 11:40:25
There are only four approaches to take when it comes to digital technology