Now that digital is cool, hip, and happening, organisations are hustling to get their digital on.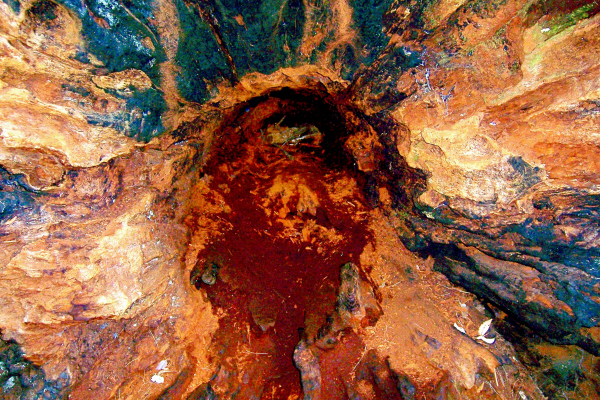 Unfortunately a deep, meaningful engagement with digital takes time, effort and resources.
It requires training to enable people,
breaking down silos of decision-making and responsibility,
and it requires a culture that encourages risk-taking and accepts (the right type of) failure.
So instead of doing something meaningful, some organisations find it's just easier to invest in a digital veneer. A bit of social media marketing over here, a Facebook messenger chat-bot over there. Just enough to give a semblance of being digital but without…well, without anything meaningful.
The problem with a veneer is that as soon as you scratch the surface there is not much substance underneath. The same inefficiencies, mistakes and problems still fester away behind a well-presented facade (and like cheap, flat-packed furniture, it all come unstuck at the slightest hint of pressure).
Although it's important to start somewhere, a digital veneer is more often than not just window dressing for organisations that haven't committed to their digital future...
…rarely is it a promise of something better to come.
If you're looking to start a digital transformation program for your organisation but having a hard time getting the ball rolling, head over to the Digital Champions Club to see how we can help you through the process.
https://www.digitalchampionsclub.com.au/wp-content/uploads/2018/10/Beware-the-digital-veneer.png
400
1024
Simon
https://www.digitalchampionsclub.com.au/wp-content/uploads/2016/09/The-digital-champion-logo-top-menu-2-80x80.png
Simon
2017-09-27 12:00:00
2018-11-26 11:40:25
Beware the digital veneer