As the festive season fast approaches and we frantically try and poke a bit more work into the few remaining gaps in our already packed schedules…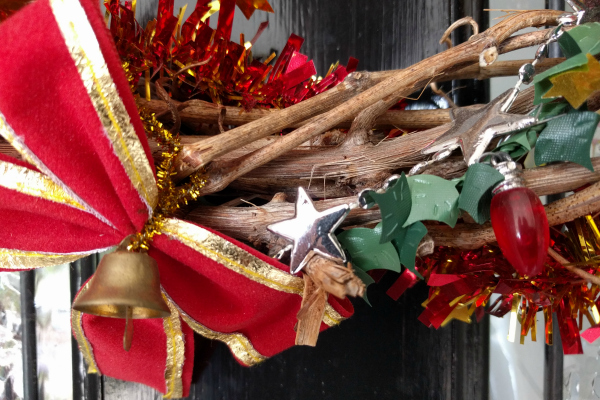 …just stop for a moment
and ask yourself
When did it come to this?
We have access to extraordinary time saving technology and yet we're all desperately craving more downtime.
[insert dramatic pause]
…and before you drop this thought from your mind as quickly as it came (because frankly who has time to explore such paradoxical questions…especially during work hours) let's take a further moment to at least work out who's to blame.*
* Most people are unlikely to do anything about this problem so identifying someone to blame will at least provide an outlet for their frustration.
I can immediately think of four areas where blame might be attributed
The technology
Us
Other people
The world
The technology
Technology never quite works as smoothly and easily as the marketing material suggests, but as much as we might like to blame the technology I doubt this is actually problem. After all, even with all the frustrations we voice about email no one is rushing to support Australia Post and sending snail mail in large quantities.
Us
So if it's not the technology could it be us. To be honest we probably haven't invested the time required to get the most we can out of our technology, but I also know some incredibly savvy technology users who are also struggling with this (including me at times). So if it was just about us, then the most tech savvy amongst us would have already knocked off for Christmas some time in early November.
Other people
So if it's not the technology and it's (thankfully) not us, could it be other people? When I mean other people I'm talking about the culture of businesses, organisations and other social groups. In so many of these groups there is a constant desire for 'more', busyness is seen as a badge of honour and in some cases downtime has become synonymous with laziness (and not the good laziness I talk about as part of the Digital Champions Club). I think there are definitely cultural issues that we face when it comes to technology. It is often seen as being OK for technology to take from our personal lives (such as taking our laptops home to work on the weekend) but not necessarily with an expectation that it also gives back.*
*Though before we absolve ourselves of all responsibility we need to acknowledge our role in shaping culture, either explicitly or by blind acceptance.
The world
As much as culture and the norms of others have a big part to play in this, I actually think it is at a global level where I think the true challenge lies. We are seeing structural shifts in how economies operate. Robotics and artificial intelligence are now becoming cheaper than cheap labour. Whether people deeply understand the significance of this I'm not sure, but it is certainly manifesting in concerns about job security (Trump anyone?) and in turn this creates a need for us to be seen to be productive every hour of every day.
Oh dear, so what now?
Is this out of our control? Are we doomed to work our asses off just waiting for the day when we're replaced by a robot or an algorithm?
Perhaps working our asses off is not the best strategy. If we are trying to out-compete technology, productivity is not necessarily our strong suite. But thinking, questioning, daydream and pondering…
…well then the technology will never be as productive as us [insert subtle nod to Mykel Dixon from across the room].
*Just ask the truck drivers on Rio Tinto Iron Ore's mine sites in the Pilbara who found the robotic trucks don't take breaks, work 24 hour shifts and actually drive the trucks better than humans do.
When we get stuck in a rut of busyness and we don't get the downtime we need we also stop reflecting, questioning and asking what's next…so in our failing attempts to out-compete technology, we become most at risk of the technology we are trying to protect ourselves from (oh, another beautiful paradox).
So my Christmas wish for you is this: firstly, enjoy your downtime, you deserve it; and secondly, before you rush to clear your inbox before starting back sometime in January, take the time to stop, think, daydream and ponder how 2017 is going to serve you better.
Because unless we do something to make 2017 better it is likely to to be just a little busier than the one that's just been.
https://www.digitalchampionsclub.com.au/wp-content/uploads/2018/11/All-I-want-for-Xmas.png
400
1024
Simon
https://www.digitalchampionsclub.com.au/wp-content/uploads/2016/09/The-digital-champion-logo-top-menu-2-80x80.png
Simon
2016-12-14 12:00:26
2018-11-29 16:50:03
All I want for Christmas...is some downtime